Transportation In Morocco
So what is the best Transportation solution to travel in morocco
in the big city of Morocco, in my opinion is what they call petit Taxi,
in spite that i had a rented car in morocco in the very crowded city like Casablanca or Marrakech or fez i used the petit taxi.
you know i think there are more taxis then private cars in morocco.
in every city the color of the taxi is different. like red Blue, pale blue White, yellow and so on, the color is to prevent moving taxi from one city to the other.
inside the city it is not expensive, it takes up to 3 passengers only,
in my point view this could be problematic to some families. let say you are 4 as we were, we needed 2 taxis. and you know they are very strict and you can not convince them to take more then 3 in the small taxi.
the big advantage of the petit taxi is the driver know the city perfect and he can take you directly to the place you want. absolutely they know the way, going with taxi can save you parking, particularly in the city. so when you are in small group like up to 3 consider the petit taxi as a good choice in the big cities of morocco.
Escorted driver
the next choice to travel independent is having a guided driver with his car or with your rented car.
We considered the possibility to rent a vehicle with escort instructor guide the Cost of escort driver is about 35$ per day not included the renting. Of course in general speaking on larger vehicles that also more expensive. We spoke with someone he offered us vehicle Transporter for150$ that everything also the fuel and the driver insurance. and his food and lodging for the driver. i have Friends that traveled in morocco it cost them 120$ per day not including fuel. There is of course certain advantage that the escort does less errors and knows very well all the tracks good guide he take care for the parking and handle any incident that might come with the police. he can be your translator in some places when you need. and i think it is inexpensive. Still there are more things that needs to take into account, when you have another person that have desires, he has his plans, and sometimes this can delay the trip. Still nothing is certain, in 2 other cases that took vehicle with driver I heard, the car was Brock down in the middle of the trip (apparently in the lack of bad maintenance). so if you want the option For those who want here is some details below. of driver with and van.
Ahmed Dkaki dkakiahmed@yahoo.fr
for trip of 12 days cost 1500 dirhams per day including gasoline (about 150$) tel. in morocco 061 25 22 70 (from outside - 212-61252270)

The prices of the fuel in Morocco April 2007
7 - 7.5 dirham per liter diesel fuel
petrol, gasoline 10.3 -10.8 dirhams per liter
In the big cities the prices are lower then inside the country.
In my opinion before long trip it is worthwhile to fill the car with full tank fuel and not to depend that there will be gas stations on the way. This is not America and not Europe, outside the big regional cities in the mountains almost there are no gas stations in Morocco. This could be really very unpleasant situation to get stuck on lack of fuel. Additional point about transportation in Morocco, many 2 wheels vehicles, like bicycles, small bikes. in my look the relation between cars to the 2 wheels vehicles is 1:5 to the favor of 2 wheels. Apparently this transportation is easy, fast and inexpensive and maybe even safer in the cities like Casablanca, Fez, Marrakech and at all the big Crowded cities in Morocco. Are you planning going on a trip? Then the web is the best place to find all of your travel needs. Whether your seeking amazing travel tips , travel agents, travel insurance, or simple items such as travel maps your are sure to find exactly what your looking for. So take a look and get planning today!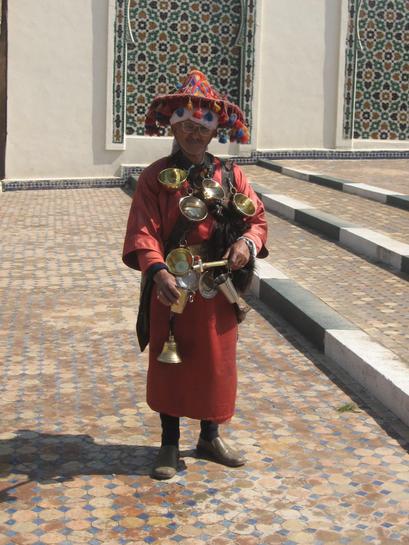 you can comment on my Blog Transportation In Morocco