Flights morocco
Flights
as i had not very long time to check all the possibilities, there are 2 choices 1 is to check in a travel agency and 2 to check in the internet. so my wife checked in some travel agencies while i was looking in the internet for a low cost air flight to morocco. as i told you maybe in different time of the year i might find good deals. but at the moment i checked i did not see many options on the internet especially when your dates are tight and not flexible.
there is another thing to consider not all locations have direct flight to morocco and there are 3 major cities to choose in morocco for lending. if you already plan your trip so you know where is your starting point so as i said sometimes you need minimum of 2 flights 1 to a major city in Europe and the other from that city to morocco. the travel search engines are not as i would like them to be they don't make your job easy at all but there are a lot of choices in Europe to Casablanca, Rabat, Marrakech from Turkey, Spain, England, Italy, France and more. after i spent sometime searching the search flights web sites i could not mach the hall route and i didn't want to loose the offer i had so i took the offer from the travel agency. it was a flight with Alitalia via Milan to Casablanca
The flight exited in 5:30 AM in the morning to Milan and then to Casablanca, landing at 12:30 PM approximately.
i didn't like The food on the air plain. We had significant delay in the airport due to the police harbor to sign our visa with not very pleasant moments. well i think it is our travel agency fault they did not directed us how to expedite the entrance visa. actually we paid 100$ for the visas and when you pay that much you expect that everything will go fast without any holds.

here some links to search cheap flights, Cheap Air Fare

Skyscanner Flights Search it is kind of tricky the low price is for particular day and you have to complete the process in order to know the real price.

http://www.atlas-blue.com/en/ - good deals from Europe to Marrakech

http://www.bravofly.co.uk/vg1/home.do flights search engine
http://www.alladinstips.com/Cheap_Air_Fare/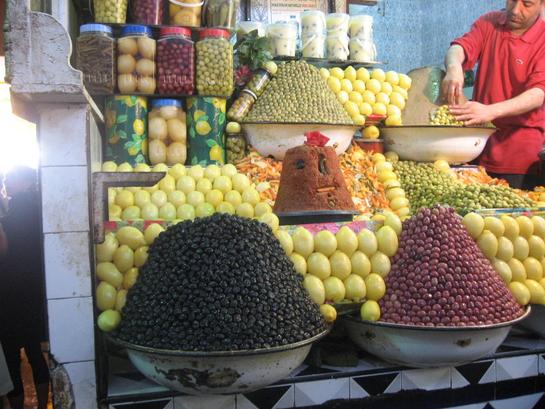 Top You can comment on my Blog Flights To Morocco