morocco Planning Rout
Morocco maps and the morocco big cities maps.
On the internet there are big selection of resources to plan trip anywhere in the world and also for morocco. sometimes the problem is to filter the enthusiasm generated from many publications that gives you impression that everything is must. truly as i said you have to filter somehow and concentrate on the really the most valuable places. sometimes maybe it's nice place but to drive 1000 kilometers it's not worth it.
so taking this into consideration i think we had a good plan for the time we had. to make it easy and not to be too much tired at the evening. i thing the rule is to taste samples of every major interest. and not all that more of the same. i know some would say that we missed some important places but i don't think so. we took some prospects (brochures) and advertising materials about morocco. actually there is a lot and they are good just as i said filter the most important places for you. with that and some points that we said we must go like visit family or cemeteries were tombs of our old family. we also added some plan that we got from friends that visited before us in morocco. we read some tips in travel tips websites. then we finalize the plan. we also had to take into consideration that there was some holydays Jewish religious festivals at Passover and in Saturday my wife is resting and not going on any vehicle. i am telling you it's not simple at all. well you know i really wanted to join a group trip and have a peaceful mind not need to care about nothing. but my sons said no way. so what i did is first to mark the major places and cities that we are going to stay in the holidays for few days. like Casablanca, Marrakech, fez, we also had to meet our children somewhere in morocco. many limitations but i think we succeeded. we met our children in Fez after staying in Casablanca during Saturday. you know that there are some advantages to self arranged trip. like you can stay in some places more as you feel like. you don't need to rush by the timing of the group. you can stay with relatives and family. they can take you to places where they live and know perfect. Pretty much anyone can enjoy some fun a Hawaii vacation rental. There are many adventurous family vacation trips to go on with friends like Hawaii vacations or even cruises. Its nice to be able to take a trip in the sun or enjoy other activities on a trip and get away from everyday life.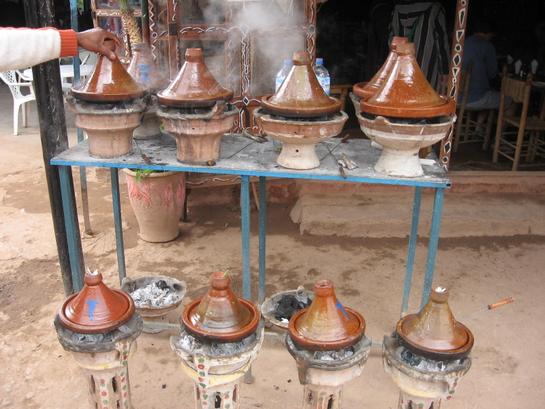 You can comment on faduelos blog Morocco Rout Plan